Hot Wheels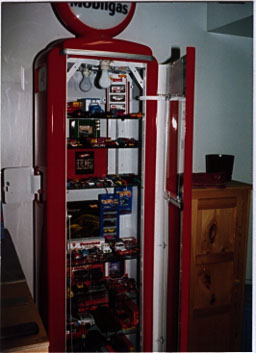 This is my Hot Wheels display cabinet. It is made out of an antique Tokheim Gas Pump. I got started collecting antique gas pumps several years ago, when my father-in-law gave me a couple of pumps when he retired from the Mobil oil business. I currently have about 20 pumps. Some will be used for decoration, others will be made into cabinets for the rest of my Hot Wheels.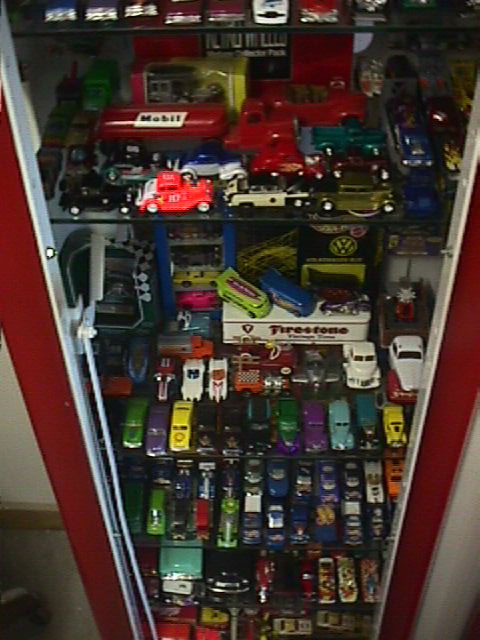 A small portion of my collection of Hot Wheels and other diecast.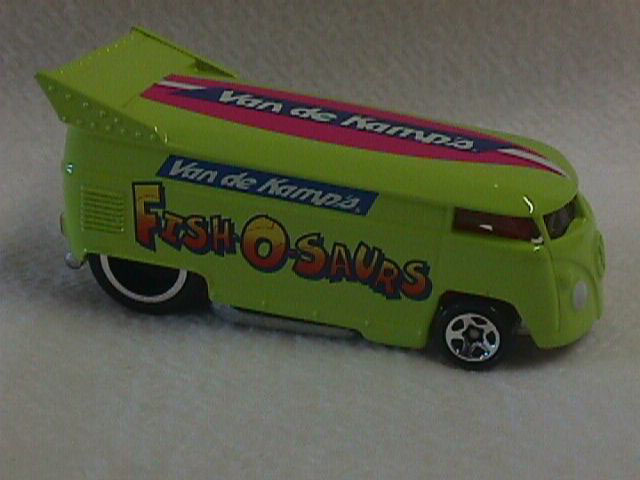 One of my favorite Hot Wheels is the VW Bus. This example is the mail-in offer Fish-O-Saurs Bus.